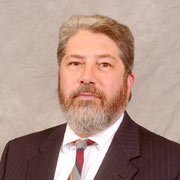 Mark A. Rosenblum of West Hartford, Connecticut, an attorney in the Hartford office of Rogin Nassau LLC was elected President of the Hartford County Bar Association at its Annual Meeting at The Hilton Hartford on May 1, 2014.  John W. Dean, served as Keynote Speaker. Please click here to read President Rosenblum's speech.
Biography
Attorney Rosenblum held a number of leadership positions within the Association prior to being elected President. Mark A. Rosenblum is a partner of the firm who practices in the areas of commercial and construction litigation and is a member of the firm's litigation and dispute resolution practice group. He is admitted to the state and federal bars of Connecticut, Georgia and Pennsylvania, the United States Tax Court and the United States Supreme Court. Mr. Rosenblum, whose practice involves the representation of both plaintiffs and defendants, regularly appears in all state and federal courts. In 1975 he received an A.B. degree cum laude from Harvard University in Cambridge, Massachusetts and received his J.D. from Emory University in Atlanta, Georgia in 1979. In addition to the election of President Rosenblum, the following Officers were elected: Thomas A. Gugliotti, President Elect; Anne C. Dranginis, Treasurer; Robert E. Kaelin, Secretary and James F. Sullivan, Past President.
The 2014 Hartford County Bar Association President's Award for Excellence was presented to Attorney Francis J. Brady, Murtha Cullina, LLP
The Hartford County Bar Association is a voluntary not-for-profit association of lawyers and judges in Hartford County, dedicated to promoting public service and advancing the principles of law and justice through its more than 2000 members. The Hartford County Bar Association, established in 1783, is reputed to be the oldest continuously operated Bar Association in the country.